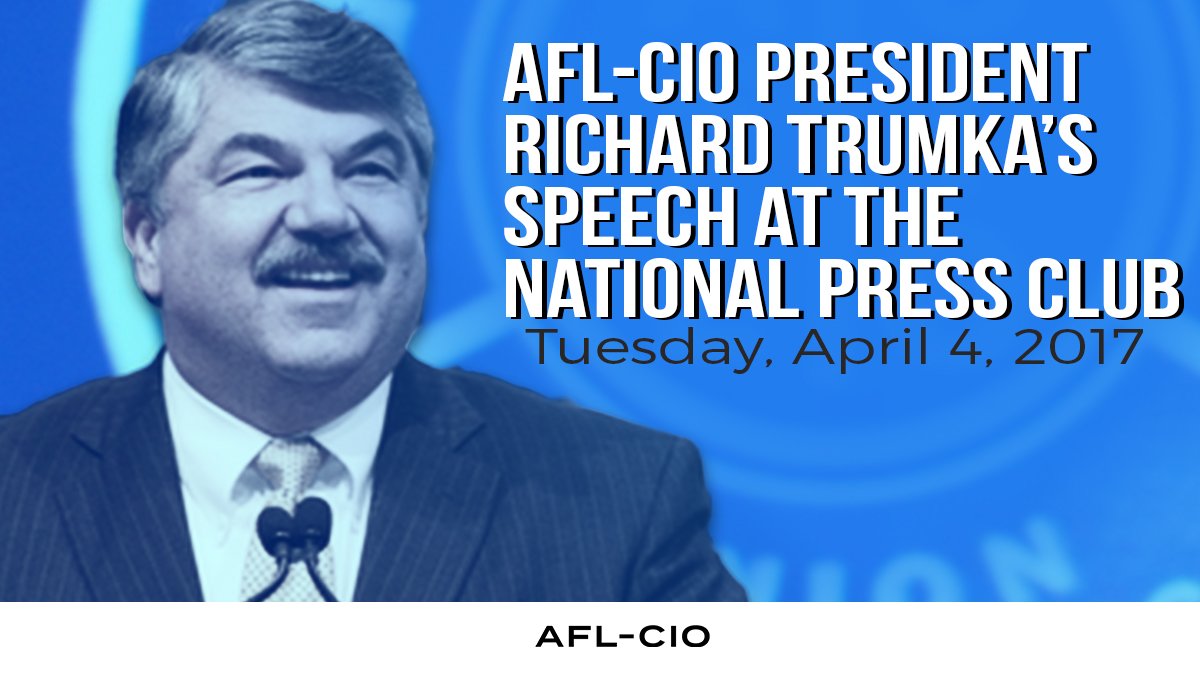 Watch the Livestream of AFL-CIO President Richard Trumka's National Press Club Speech Today
Today at 1 p.m., AFL-CIO President Richard Trumka will give a major address at the National Press Club discussing trade and infrastructure job-creation opportunities in the U.S. He will also discuss potential threats to workers' rights and the labor movement's strategy to create a unifying agenda for working families, and the importance of ensuring that all workers – union and non-union – have the right to bargain collectively for better wages and working conditions.
Watch the livestream starting at 1 p.m. today. Trumka will take questions beginning at 2 p.m.
Kenneth Quinnell
Tue, 04/04/2017 – 21:00
Source: AFL-CIO