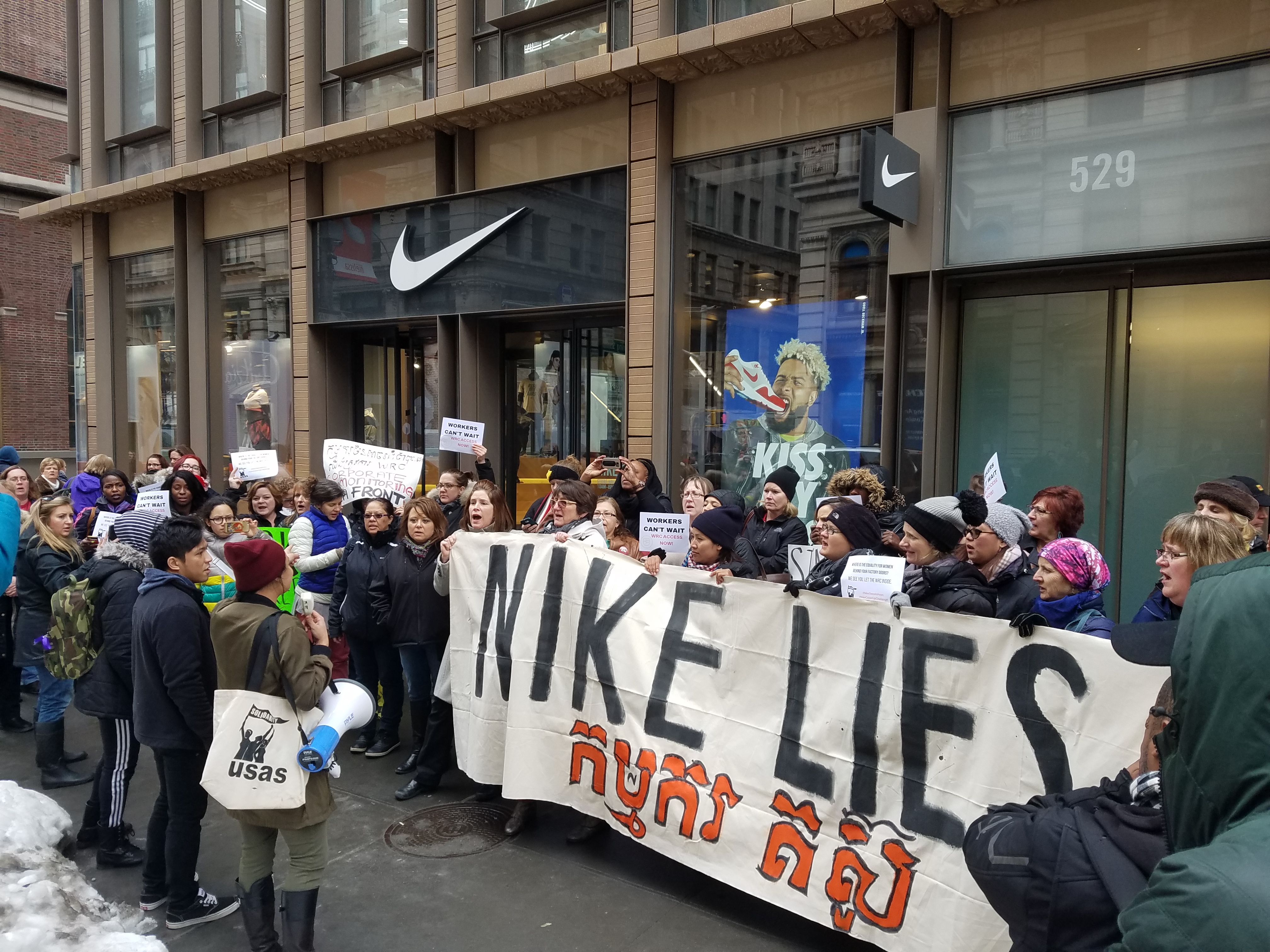 Take the #NikeCoverUpChallenge and Demand Justice for Nike Workers
Nike, the gargantuan apparel brand that racked in more than $32 billion in revenue in 2016 alone, is dismantling critical protections for the workers who make its apparel. Thanks to student and worker organizing in response to deplorable conditions in apparel supply chains, many universities have required Nike and other major brands to allow independent inspection and monitoring in factories that produce college-brand apparel to prevent abuse. However, Nike recently decided to bar independent watchdog the Worker Rights Consortium from entering its factories.
Nike does not have a great track record on respecting human rights in its factories, including reports of wage theft, violence and discrimination against women, unsafe working conditions and retaliation against union organizers. The decision to refuse independent inspections appears to be an attempt to evade accountability for abuses in its supply chain.
If Nike is going to hide conditions in their factories, cover up their profit-making swoosh logo!
Joining the USAS #NikeCoverUpChallenge is simple:
1. Grab any piece of Nike gear you own: shirts, hats, shoes, etc.
2. Tape an X over the Nike swoosh with masking or duct tape and clearly write #NikeSweatshops over the tape.
3. Post a picture or a video across all social media platforms (Facebook, Instagram, Snapchat, Twitter) with the caption: Nike, let the WRC inside! We can see your dirty side!
4. Use hashtags: #NikeCoverUpChallenge and #NikeSweatshops. Tag: @usas and @nike whenever you can.
5. Send all photos and videos to organize@usas.org.
6. Tell all your family and friends to do the same!
Check out: https://nikesweatshops.org for more info!
Jackie Tortora
Thu, 03/30/2017 – 12:40
Source: AFL-CIO