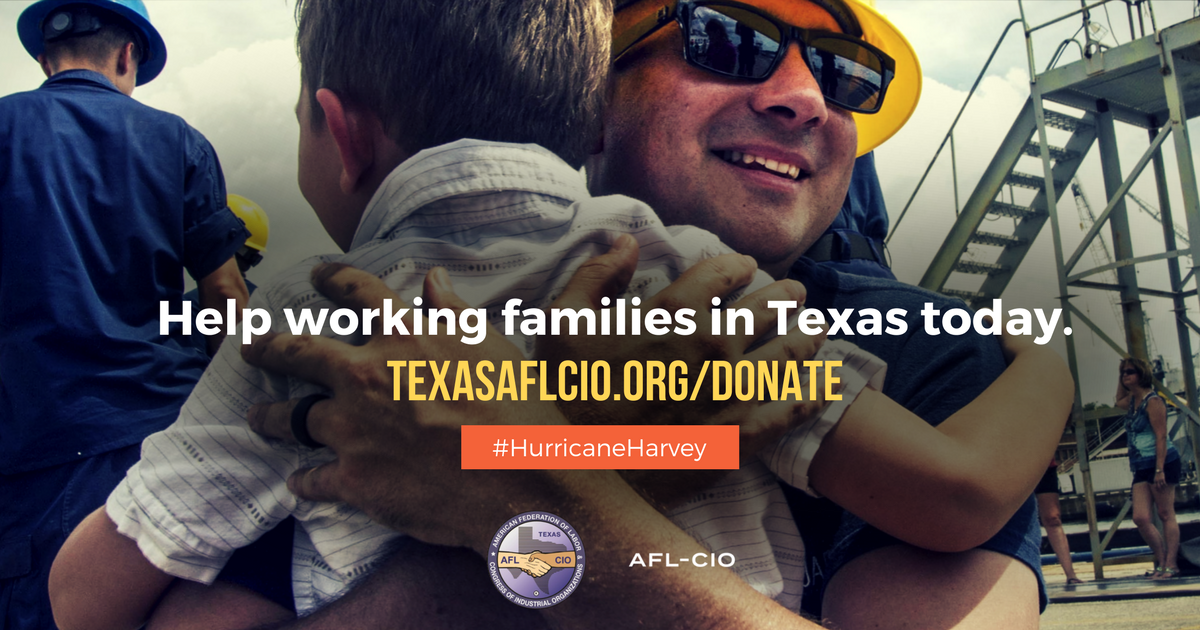 Hurricane Harvey Reminds Us That Budget Choices Make a Difference in People's Lives
As Hurricane Harvey pummels the Gulf Coast with 130 mile per hour winds, epic flooding and a deadly storm surge, Congress is preparing to make momentous budget choices that will make a real difference in the lives of people threatened by natural disasters.
Hurricane Harvey reminds us how much we all depend on quality public services—and the people who provide them. Yet the Trump administration is proposing drastic cuts to vital disaster response to pay for trillions of dollars in tax cuts for the wealthy and big corporations.
The administration's proposed cuts to disaster response include $667 million to the Federal Emergency Management Agency, $62 million to the National Weather Service, $967 million to the U.S. Army Corps of Engineers and $190 million to the National Flood Insurance Program.
FEMA is the federal agency most critical to emergency management. The Trump administration is urging Congress to slash FEMA funding that helps cities and states prepare for natural disasters, including hurricanes and coastal storms.
At the same time, President Donald Trump has proposed about $5 trillion in tax cuts for the wealthiest Americans and corporations, including tax breaks that encourage corporations to send jobs overseas.
As Congress returns from its August recess, it will face tough choices on the federal budget and taxes. We cannot afford cuts to disaster response or other vital public services that we all depend on to pay for trillions of dollars in wasteful tax giveaways.
The Texas AFL-CIO is working with the Texas Workers Relief Fund, a 501(c)(3) charitable organization that helps affiliated workers in the aftermath of disasters. Please help out today.
Kenneth Quinnell
Wed, 08/30/2017 – 10:12
Source: AFL-CIO