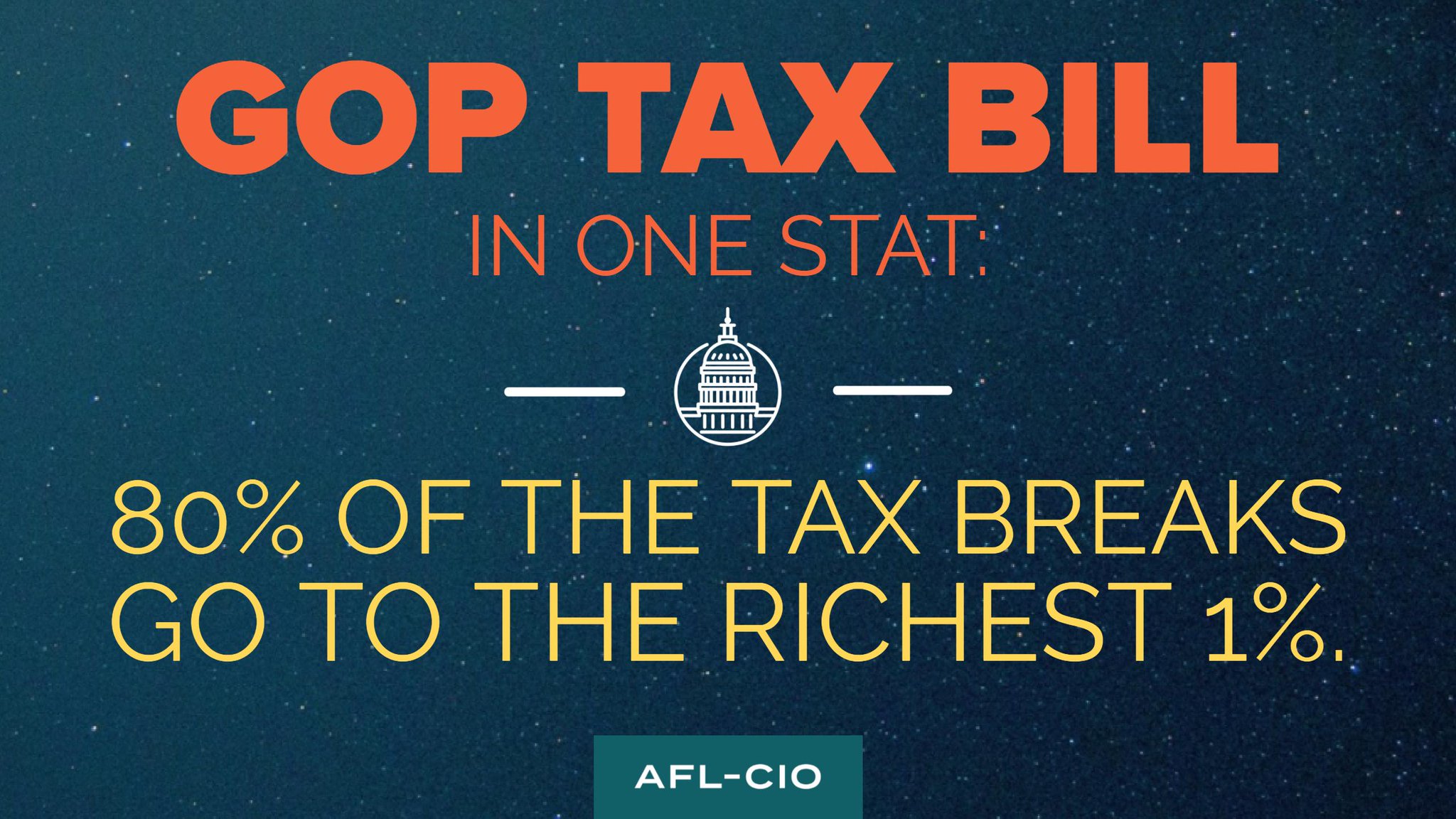 House Republicans Throw Trillions of Dollars at Millionaires and Corporations, Hope Nobody Will Notice
Congressional Republicans, knowing how much their new tax bill stinks, seem determined to ram it through Congress before the rest of the country figures out how truly awful it is.
How shockingly awful is the "Trickle Down Tax Giveaway Act of 2017" (H.R. 1)? You may want to ask your children to leave the room because the following information could be upsetting.
47%

of the tax breaks would ultimately go to the richest 1% of taxpayers, who would receive an average annual tax cut of $62,300;

$1.5 trillion of the tax giveaways in this bill would not be paid for, and it just so happens that the Republican budget would cut $1.5 trillion from Medicare and Medicaid;

At the same time,

24%

of households would pay higher taxes under this bill—on average $2,000 more;

The Republican bill would give huge tax breaks to companies that

outsource jobs

, eliminating U.S. taxes on profits earned from sending jobs overseas; and

The bill would pay for a portion of these tax giveaways by ending the tax deduction for student loan interest; punishing states that make the kind of investments that create good jobs; making it harder to raise financing for infrastructure projects; increasing the health care tax burden for people with high medical bills; ending the tax deduction for union dues; and ending the tax deduction for educators who buy essential supplies for their students.
In short, working people would pay the price for trillions of dollars in tax giveaways to people who do not need them.
Every Democrat in the House of Representatives voted against this monstrosity of a tax bill, while 13 Republicans had the common decency to vote against it.
So what is next? The Senate will vote on its version of the "Trickle Down Tax Giveaway Act of 2017" shortly after Thanksgiving, and Republicans say they plan to pass this bill into law before Christmas.
Take action now by letting your member of Congress know that you oppose making working people pay for tax giveaways to millionaires and big corporations that outsource jobs.
Make a call now to your senator and oppose the GOP #TaxReform plan at 844-899-9913.
Kenneth Quinnell
Thu, 11/16/2017 – 16:15
Source: AFL-CIO