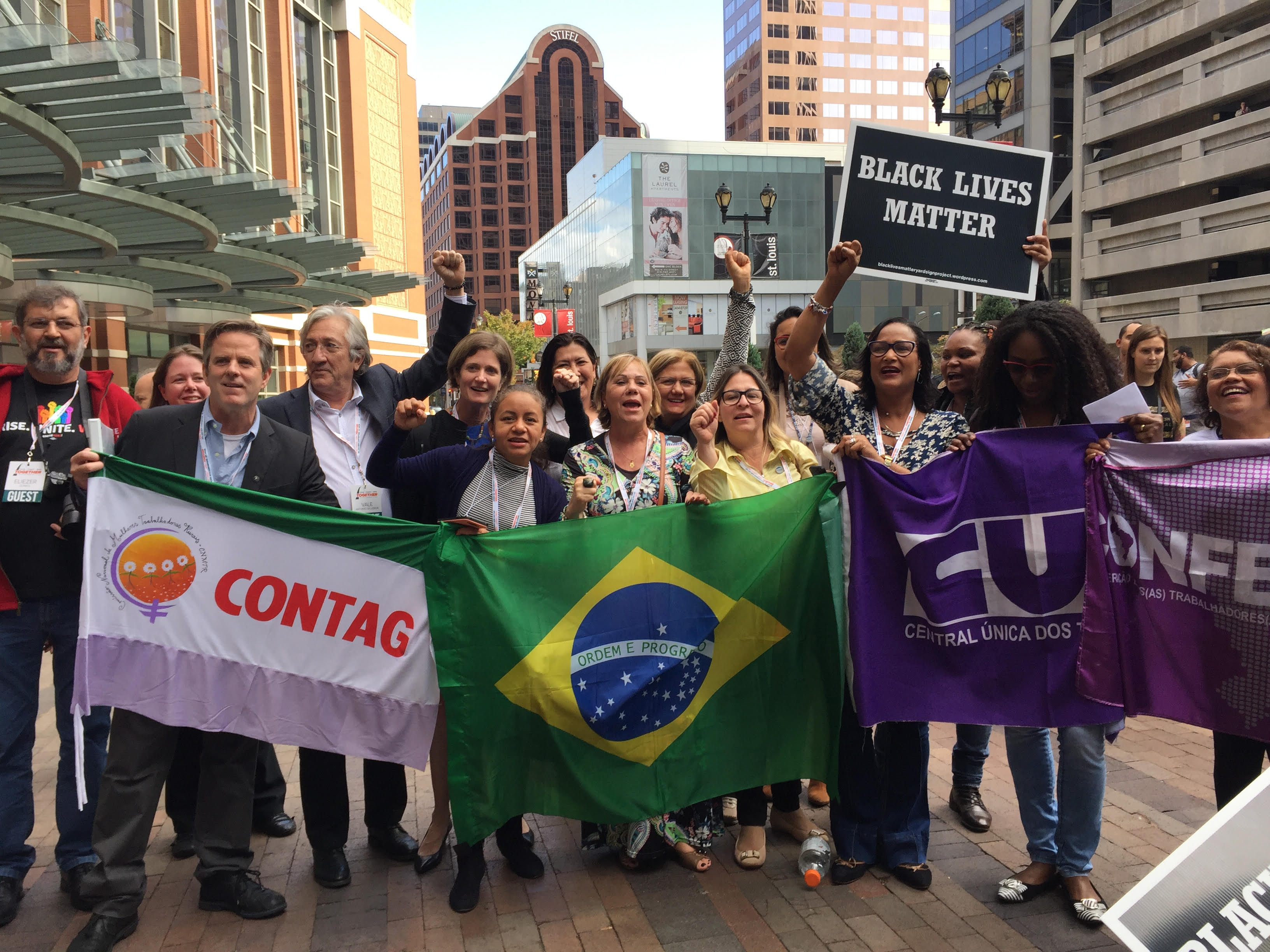 Democracy is Not Just Nice, But Necessary
After the rally, Rep. Franks addressed the gathering, making clear that the struggle for justice, dignity and respect is universal. The audience engagement grew as they heard about worker repression and denials of free speech in Brazil, Tunisia, Zimbabwe, and Iraq. Working people who have been at the forefront of challenging authoritarian and repressive regimes have told stories of workers who risked job loss, arrests, and violence to protect and defend the rights of all citizens to stand up and fight back!
We don't have all the answers yet. We are living in a time of widespread anti-unionism by global businesses. But working people are linking arms to share practices about effectively fighting back.
The bottom line was that workers can't achieve gains by negotiating with employers of we can't also speak out in protest, join the meetings, events and organizations of our choosing, and have the freedom to express our ideas on paper and online. In other words, unions aren't just workplace organizations, we are essential to defending democratic values.
Kenneth Quinnell
Sun, 10/22/2017 – 12:12
Source: AFL-CIO