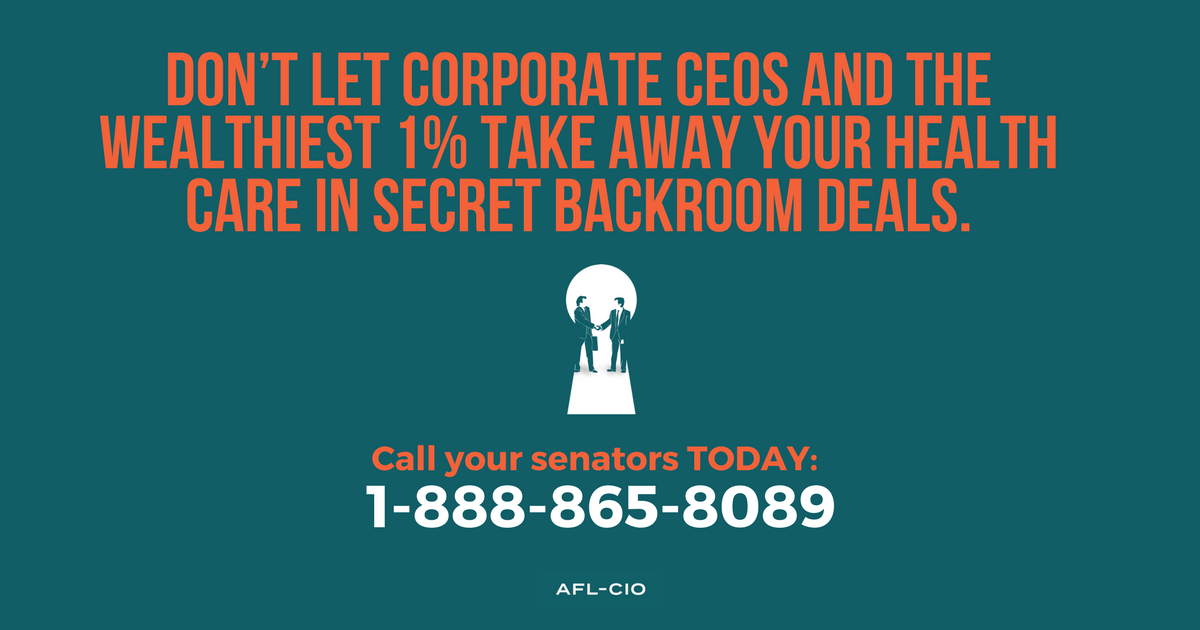 Call Today to Oppose Secret Negotiations to Strip Millions of Health Care
There are reports that Republican leadership in the U.S. Senate is moving behind the scenes to finalize a bill and hold a floor vote on Trumpcare before members of Congress leave for the July 4 recess. The legislation has been fast-tracked, meaning that it won't get the usual committee review before going to a floor vote. This would greatly shorten the time that the public (and members of Congress) has to read the legislation to determine exactly what it does and how many Americans it harms.
These secret negotiations could strip health care from millions of Americans, just to pay for a tax cut for the wealthiest Americans. Taking away the freedoms of working people in order to serve the wealthiest 1% isn't the path forward that the United States needs.
Call today at 1-888-865-8089 and tell your senator to oppose Trumpcare legislation negotiated in secret that strips health care from working people.
Kenneth Quinnell
Wed, 06/14/2017 – 10:16
Source: AFL-CIO