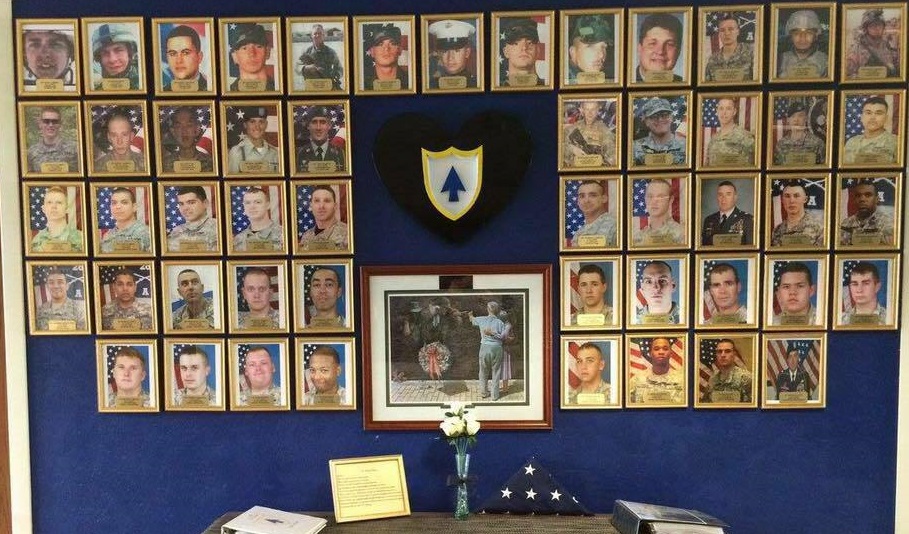 A Message from Will Attig, Iraq War Veteran and Union Veterans Council Executive Director
As we prepare for the Memorial Day weekend, I want everyone to take a second to reflect on what this holiday means to you. As a member of one of the hardest-hit Infantry units in Iraq, this day means a lot to me. It represents the 51 names memorialized on a wall at Fort Campbell, Ky. Those names represent 51 comrades, friends and brothers whom my unit lost during Operation Iraqi Freedom/Operation Enduring Freedom, they are but just 51 names out of a list of 1.1 million American veterans who paid the ultimate sacrifice. So please, take a few minutes this weekend to reflect on what those young men and women fought and died for. Ask yourself, are you doing everything you can to support our nation and your fellow man?
To many veterans, this is not a celebratory weekend, this is a time that we reflect and grieve for the ones we have lost. Please keep that in mind on this most important day.
"We erect monuments so that we shall always remember, and build memorials so that we shall never forget." —Arthur Danto
Kenneth Quinnell
Fri, 05/26/2017 – 10:47
Source: AFL-CIO